YOYOSO National Operational Implementation Hands-on Training Session Northeast China to Boost Teams and Double Sales
September 19 to 20, 2017, YOYOSO successfully conducted the "National Operational Implementation Hands-on Training Session" at its Northeast China stop in Changchun, Jilin. Combining theory with practice, this session trained the store owners and managers of its local franchisees in managing and operating their stores with systematic thinking in order to boost their teams and double their sales!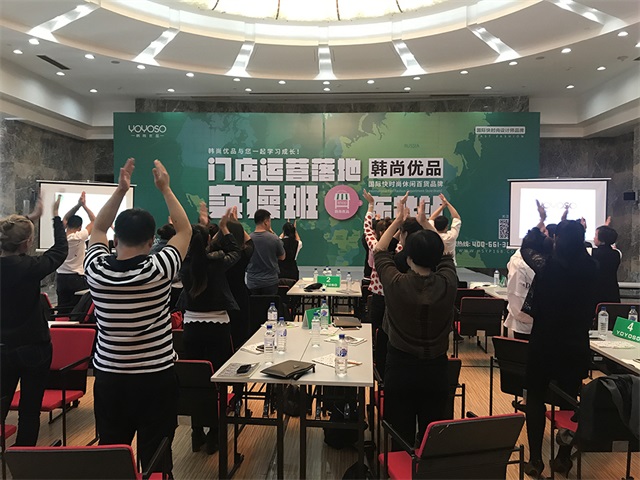 The session was full of excitement. Under the guidance of the YOYOSO's gold store operational implementer, the store owners and managers learned and immediately applied what they had just acquired and simulated store scenarios onsite, thus specifically solving those "persistent, serious, and tough" problems with day-to-day store operations. Through the "Thorough Exposure Session" and "SWOT Analysis", it helped the stores, at a high level, to clearly understand their core competitiveness and advantages to build on; onsite, they came up with operational and marketing strategies and tactics that were customized for the stores and actionable!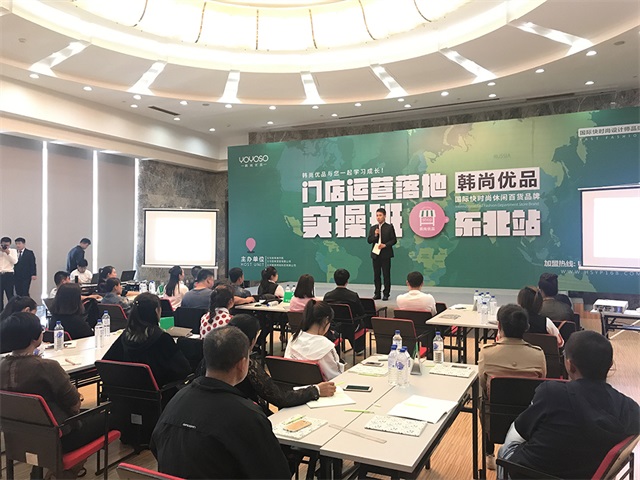 The Business School of YOYOSO is the "Whampoa Military Academy" for the store owners and managers! With more than a decade of experience in the department store sector and chain management, it has gained a better understanding of the "pain points" and "itchy points" in the operations of franchise stores. It offers three major courses, namely Store Layout Method (a core secret for growing a prosperous store), Store Sales Warriors (secret for doubling sales), and Store Data Management (backend management and inventory management). Complementing each other, these courses are the "magic tools" developed by YOYOSO to incubate talents, develop elites, and strengthen teams! With superb courses and exciting sharing and interactions, the session not only aroused interest among the trainees but also boosted their confidence and motivation.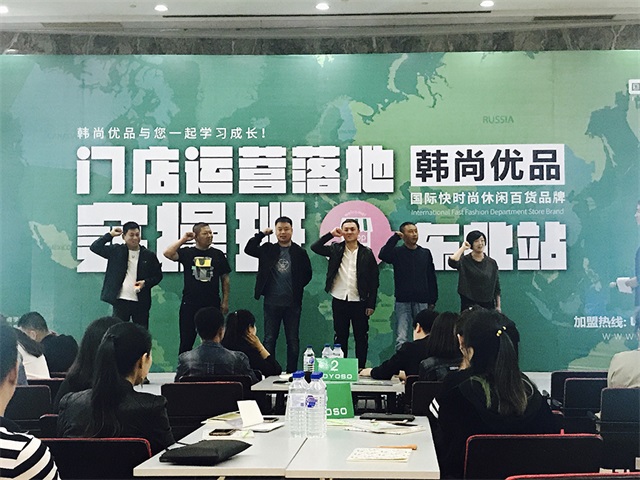 This session, lasting two days and one night, impressed the trainees from Northeast China, who greatly benefited from it. With solid practical knowledge of store operations and intense competition between study groups for higher scores, it allowed the participants to take a thorough view of their store management from different perspectives and levels; it exerted influence in detail and depth, stressed scientific and appropriate methods, and broke free of the limit of traditional mentality in order to win in the market.
YOYOSO National Store Operational Implementation Hands-on Training Session Northeast China successfully concluded, signaling that a new batch of YOYOSO franchisees and store managers would soon embark on a new journey in the era of "New Retail". Practical store operational implementation is an ongoing process of perfection – there is a start point, but with no end point in view.
YOYOSO lets its action speak for itself, always delivering its promises. Committed to working with its business partners, it keeps incubating store operation talents to ensure the success of its stores; it helps its stores optimize and upgrade their management to double their sales!